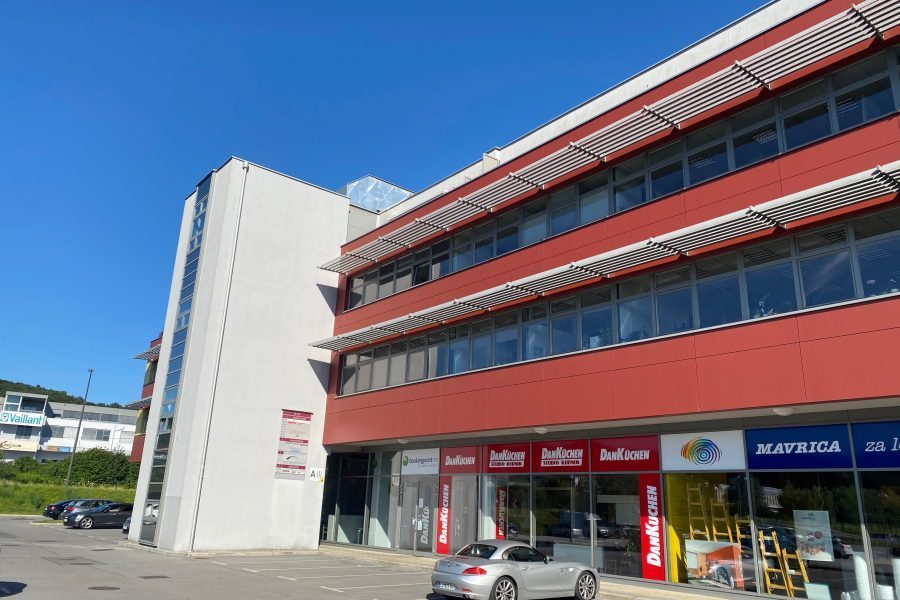 Dobrodošli v Porsche Informatik!
A new member of the family, Dasof d.o.o.
Ljubljana-based Slovenian software developer, Dasof d.o.o, has been responsible for Porsche Bank's central business application in the CEE countries for decades. In May 2020, Dasof became a 100 percent subsidiary company, making it an official member of the Porsche Informatik family as well! 
Dasof d.o.o. specialises in the production of software for financial institutions, insurance companies and brokers. Dasof has been serving this particular niche in the software market very successfully for almost 30 years.
Porsche and Dasof – a joint success story
The company's contacts with Porsche go back a long way. Initially as a DOS version, Dasof has been developing products for Porsche Bank CEE markets since 1994. Even back then, their credit and leasing product, developed by two employees alone, was already able to cover all the business processes from sales, back office and accounting to reporting.
Other important milestones in the 90s and the 00s were the expansion into Croatia, Romania and Serbia, as well as the development of a Windows-based version. The current version of Dasof SQL was developed in 2006/2007. It was first tested at Porsche Finance Group Ukraine and then successfully rolled out to all our other locations.
A new journey with Porsche Informatik
With its Dasof SQL banking system, the company today provides the central business application for Porsche Bank for the leasing and financing of vehicles in 11 CEE countries as well as Chile and Colombia.
Acting as a second managing director alongside company founder Andrej Pečnik, Martin Ebner, previously head of our CROSS-2 development, has been supporting the integration of Dasof into the Porsche Informatik environment since the beginning of June. Former second managing director, Damjan Kaver, remains loyal to the company as a consultant.
"Dasof is a highly specialised software company, which has enjoyed market success for almost 30 years. Our strengths are agility and close collaboration with our clients. This makes us able to tailor our solutions very precisely to the requirements of the markets. We are looking forward to adding our market know-how to the world of Porsche Informatik", says Managing Director Andrej Pečnik.
And we are delighted with our new colleagues in Ljubljana – Dobrodošli v Porsche Informatik!