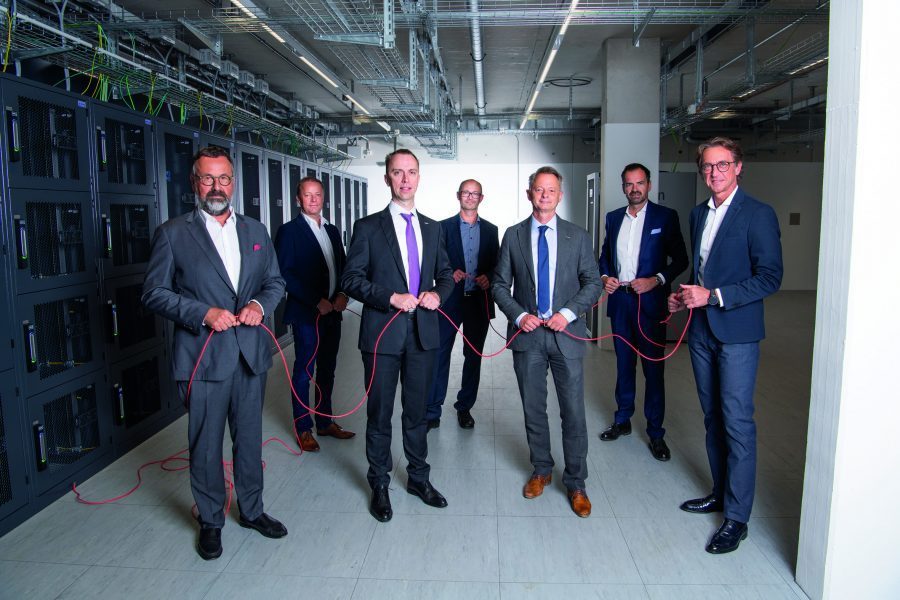 Computing together against coronavirus
Computing power for COVID-19 research
Time for some good news regarding corona: Porsche Informatik is deploying its resources to support scientific research. 
As part of the folding@home project, companies and individuals around the world are making their computers' unused computing power available to medical research. We accepted the invitation received from conova, the operator of our data centre in Salzburg, and have been dedicating computing capacity to this scientific project since the end of June.
Researchers are currently working intensively on developing a cure for the coronavirus. This means, not least in terms of IT, an extremely high use of resources. Our servers offer enormous computing power, but this is not used around the clock, so we are now donating these free resources to the Folding@home programme at Washington University to simulate the folding of proteins. The results of these simulations will help to visualise the structure of a virus as accurately as possible and to discover new drugs for diseases such as cancer, Alzheimer's disease or, more recently, COVID-19. The large amounts of data are divided into individual work packages and distributed to the computing resources involved in the project.
We have made about 1 THz of capacity available on our VMware platform. Around 350 CPU cores are currently providing up to 1,000 GHz to carry out calculations for folding@home. Since joining the campaign, we have calculated almost 12,000 work packages and thus contributed the highest computing capacity to team conova.
"This pandemic poses enormous challenges for our society and the economy," comments our Managing Director Rainer Trischak. "We all wish for a return to a normal life. That's why Porsche Informatik didn't hesitate to support Covid research with computing power."
We are proud to be part of such a great project!
Main photo: Team conova connecting to the scientific folding@home project. photo credit (c) conova / Marco Riebler