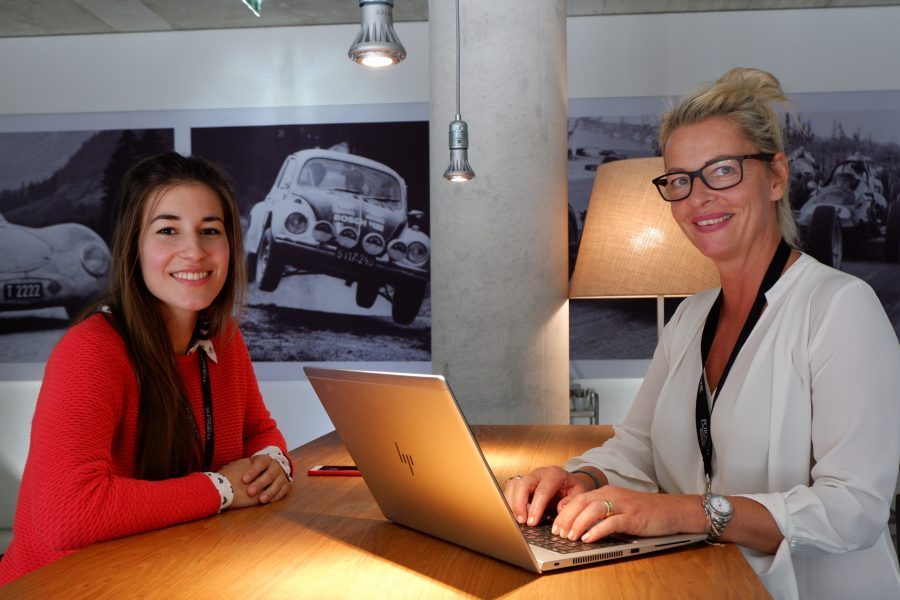 The world's best intern
Self-initiative, lots of responsibility and fun on the way: That's what to expect from practical experience at Porsche Informatik.
Hana Salihodzic studied IT in Salzburg and is currently taking a Master's degree in Media Informatics in Vienna. As part of the High Potential Programme at TU Wien, the Technical University of Vienna, she completed a two-month internship at Porsche Informatik – and instantly won over our colleagues with her openness, eagerness to learn and straightforward manner. Here Michaela Alker interviews her "best intern in the world".