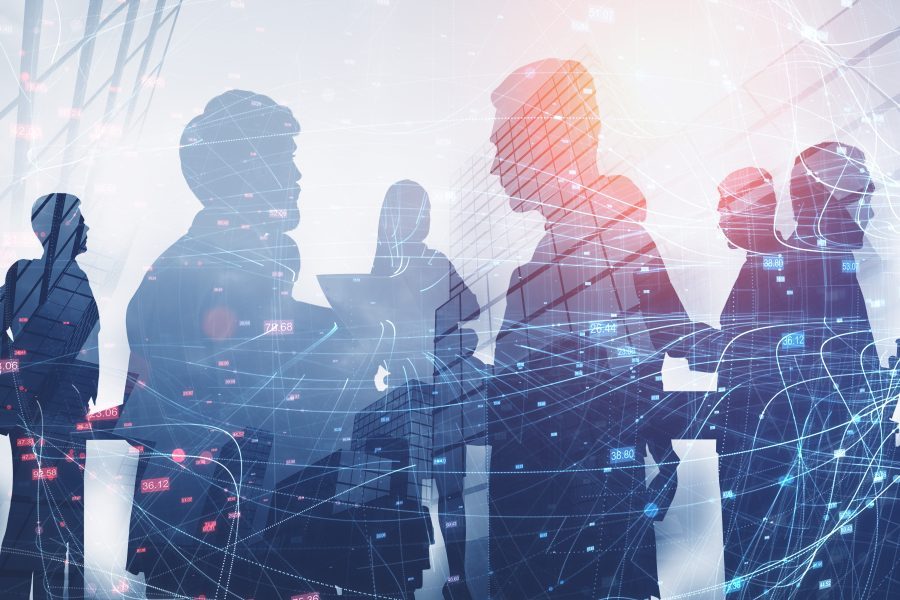 Into the fast lane with SD-WAN
Our software defined wide area network guarantees high performance and flexibility
At Porsche Informatik, we provide cloud-based applications and services. To do this, we rely on innovative networking technology that not only guarantees impressive performance, but is above all stable, secure and scalable.
A software-defined wide area network (SD-WAN) uses software to combine different network technologies, with the physical infrastructure and the control mechanism being separated from each other. This allows us to flexibly switch between lines and providers and for intelligent, self-learning routing to decide which application or data packet should take which data line.
These are the advantages of SD-WAN:
Greater flexibility: new locations can be connected very quickly, as LTE lines are available flexibly. With SD-WAN, we are also in a position to react very quickly to increased bandwidth requirements.
Cost reduction: the hybrid approach allows us to combine, or even replace, expensive MPLS lines with more cost-efficient internet connections.
Availability: more redundant connections and independence from a single provider increase the overall availability of the connected locations.
How we are implementing this technology
We intend to use the CloudGen Firewalls from Barracuda to operate our SD-WAN solution for all our locations around the world. Barracuda, with its Traffic Intelligence Features, is quite a pioneer in the field of SD-WAN, the "Porsche" among the SD-WAN providers.
Based on the application, latency and utilisation of the line, the firewall decides via which link the connection is to run or whether the traffic should be split across both lines.
This means that all lines are used and no individual line gets overloaded. The flexible management allows us to react quickly to changed requirements or new applications.
The use of SD-WAN will help us to address the current challenges associated with cloud-based services. We have now integrated 400 locations across Austria into our solution and due to the great success of this operation, we will soon be launching the international roll-out.