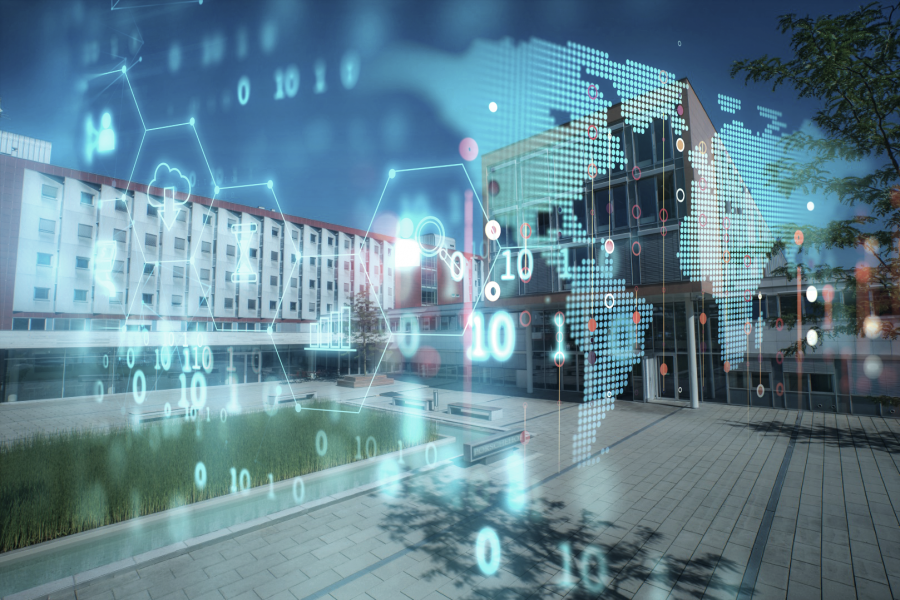 Public cloud as innovation driver
How we take our business analyses to a new level
Together with the Porsche Holding business divisions, we are growing business intelligence (BI) sky high.

Our parent company Porsche Holding Salzburg (PHS) is active in 29 countries on three continents in the wholesale, retail and financial services business divisions. With such a widespread corporate structure, it is essential to keep track of business figures.
The Porsche Holding departments work very independently. This decentralisation is what makes our organisation agile. However, it has also led to the fact that each department uses its own BI and reporting solution and that PHS has all leading BI systems in house.
The solution: BI reference architecture with Azure Services and Power BI
Carola Seyr, Team Leader from the Porsche Holding Finance division, approached our cloud specialist Günter Schulmeister with a request for a more powerful business intelligence solution. He recognised the project as an opportunity to use public cloud technologies in order to standardise the BI environments while maintaining the crucial autonomy of the business divisions.
At the beginning of 2020 we tested this idea for the first time as a proof of concept. Our goal was to connect the existing SAP system with Azure Data Factory Services, store financial data in an Azure SQL Database and access it with Power BI. Within a very short time, we were able to display financial data in Power BI. It was clear that we were on the right track.
Next we had to prepare the Finance Data Warehouse (DWH) infrastructure for productive use. To keep the reference architecture simple, we wanted as few moving parts as possible. Ideally this meant platform as a service without a complicated network.
Platform as a service (PaaS) has proven to be a turbocharger for the efficiency of Carola Seyr's BI team. Properly configured, it relieves the team of many managerial tasks and security measures. And the entire environment can be defined using infrastructure as a code. The BI team can now create and update their data warehouse environment at any time at the touch of a button.
________________________
"For new development, we use Azure PaaS services. Properly configured, it improves security and makes it much easier to manage applications."
Günter Schulmeister, Cloud Transformation Lead at Porsche Informatik
________________________
A practical everyday tool: Thanks to its front-end web technology, standardised Azure infrastructure and Microsoft 365 integration, every report is easy to use – on a PC, tablet or smartphone. "This is a greater advantage than I ever imagined," says a pleased Carola Seyr. "All colleagues were thrilled that they no longer need additional client software or a separate password for BI analysis." The BI specialists now perform many tasks on their own, whereas they previously needed the central IT. They can respond much faster to requirements.
Self-service increases flexibility
In reporting, users can access and process the business figures themselves as needed. Dataset data models and the intuitive Power BI reporting make this possible.
We have also created the basis for the reference architecture of other areas of the company. The idea is that the reference architecture will make it easier for new BI projects to use Azure and standardise the environments. Gradually, all BI teams at PHS will use the same technology but not lose their independence. Power BI integrates end users, providing them with a uniform front end independent of the department.
________________________
"Our data model in Power BI gives us a single source of truth for financial data that we tap for all new reports. This reliable and consistent database allows us to create standardised management presentations at the push of a button."
Carola Seyr, Head of Business Intelligence Center at the Digital Service Center of Porsche Holding Salzburg
________________________
Thanks to the DWH reference architecture and Power BI, the business divisions will be able to initiate migration projects that have integrated best practices without having to go through time-consuming preliminary decision rounds. Since we use infrastructure as code, we can tremendously accelerate the start of new projects.
Following the successful project with Carola's Business Intelligence Center, the next project is the Retail department's BI project. The Parts Distribution Centre and several PHS country organisations are also interested in the new solution. At the same time, we want to continue to develop the reference architecture. And Carola Seyr is expanding the user community.
The new BI services at Porsche Holding company have been well received. Thanks to the Azure environment, we no longer have any scaling concerns on the hardware side – our biggest scaling problem at the moment is our limited time. Carola Seyr, Günter Schulmeister and their colleagues can hardly keep up with the high demand. Our BI turbo is a much sought-after product.