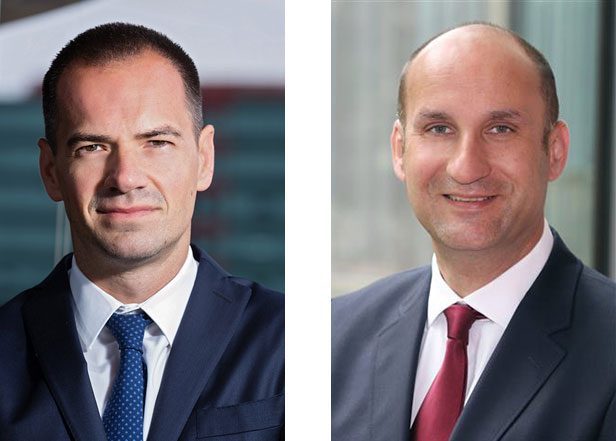 Porsche Informatik's Executive Management has Grown
Rainer Trischak joined the executive management as of 1st October 2015 – Dual CEOs: Günther Seifert and Rainer Trischak
Rainer Trischak strengthens the executive management of Porsche Informatik, working side by side with Günther Seifert, as of 1st  October 2015. This is necessitated by the strong growth that Porsche Informatik has undergone in recent years. One example of this is the staff count, which has doubled to 450 since 2011.
Rainer Trischak (45; left) has worked in various capacities for the Porsche Holding since 1997 and has comprehensive experience in wholesale and retail. From 2011, Rainer Trischak was the CEO of Porsche Romania, the Romanian importer for the Volkswagen Group brands.
Günther Seifert (50; right) has held a variety of positions in sales, marketing and IT within the Porsche Holding since 1989. From 2006 to 2011, Günther Seifert was the CEO of Porsche Romania and he has been CEO of Porsche Informatik since 2011.