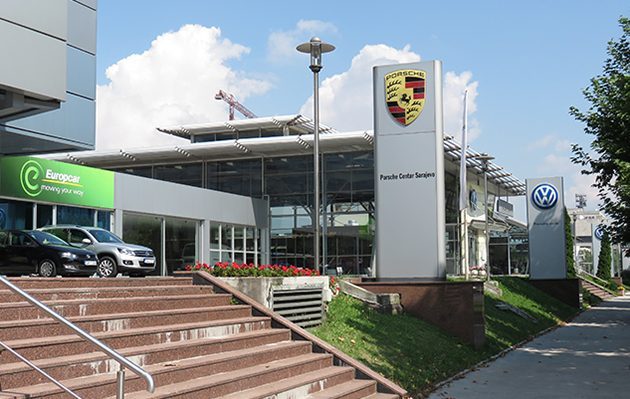 New Importer in Bosnia and Herzegovina – Start with Nine Porsche Informatik Systems
Porsche Holding Salzburg took over market responsibility for the car brands of the Volkswagen Group in Bosnia and Herzegovina on 1st July 2015. For Porsche Informatik this meant starting nine of our wholesale, retail and bank systems on that day!
For Porsche Holding Salzburg, taking over the importer in Bosnia and Herzegovina coloured in the last white patch of the South-Eastern Europe map; PHS is thereby active in all twelve countries of the CEE region, and Austria, as well as in the Ukraine in wholesale and retail for the brands of the Volkswagen Group since mid 2015.
Acquisition of the importer and the two connected retailer companies did not include any existing IT systems, therefore all wholesale, retail and bank systems were started on the key date – July the first:
for wholesale, in addition to network infrastructure and IBM Notes Mailing, the SAP, KD3, SPS, Markeninternet, IPACS, FlowER and Archive systems
for retail, IBM Notes Mailing, SAP and CROSS with interfaces to factory and importer systems
in Porsche Bank IBM Notes Mailing and SAP
Monthly steering committee meetings including all project leaders and management together with the commitment of the project staff ensured a smooth start of the Porsche Informatik systems; from the very start, daily business was handled on the new systems. Today the systems are running well and we are planning further optimizations.