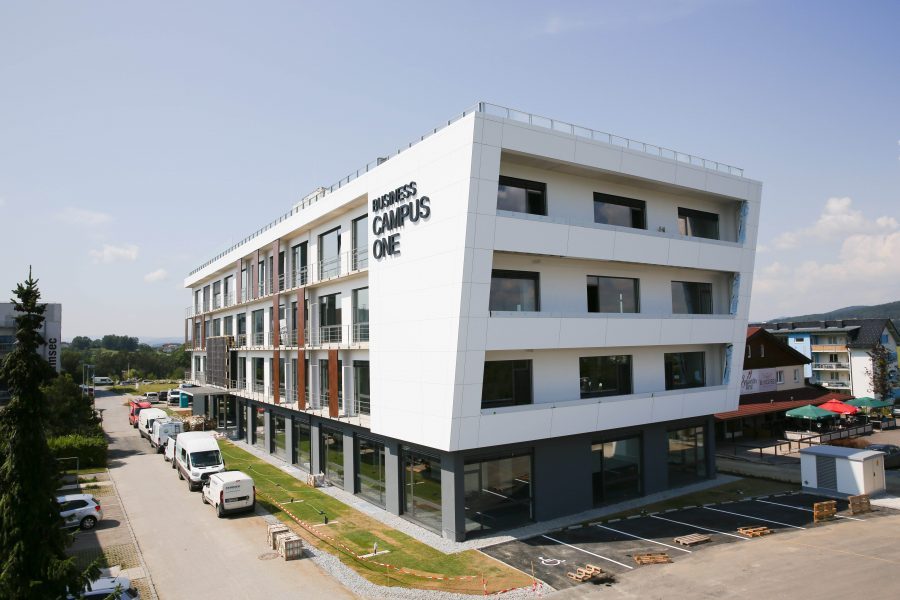 lab:hagenberg is set to become our IT talent factory
New Porsche Informatik facility in the Hagenberg Software Park
In line with our continued growth strategy, at the beginning of March 2021 we opened a new software lab in Softwarepark Hagenberg. The most important goal of our new location is to establish a "competence centre" there and to attract the very brightest IT talents around, to enrich them with practical experience during their studies and convince them that Porsche Informatik is the employer of choice.

The strong network at the Hagenberg Software Park has developed over 30 years, and it is unique in terms of how it connects the three pillars of research, education and business. This move will open up many new opportunities for us – both for collaboration and exchange with IT experts and for the joint implementation of future projects.
Right from the heart of the Hagenberg Software Park, we plan to supervise project and final theses and to be actively engaged in scouting out new talent. It is our intention to deploy state-of-the-art software technologies and agile methods with a view to working on, and developing, innovative IT projects with both teaching staff and students. Guest lectures by our colleagues and extended exchange opportunities for students in the form of internships are also planned.
"Study & Work" programmes will allow students to work with us on a part-time basis for between 10 and 30 hours. In addition, we will also be implementing software development projects in Hagenberg in collaboration with our locations in Salzburg and Vienna.
The Porsche Informatik lab:hagenberg will be headed by our colleague Irmgard Gmachl. Irmgard has been with the company for 22 years and has been a successful department manager in software development for 11 years.
Thanks to her extensive experience in both software development and project management, coupled by her excellent network within and outside the Porsche organisation, she is the perfect fit to develop this new location and the collaboration with the Hagenberg University of Applied Sciences.