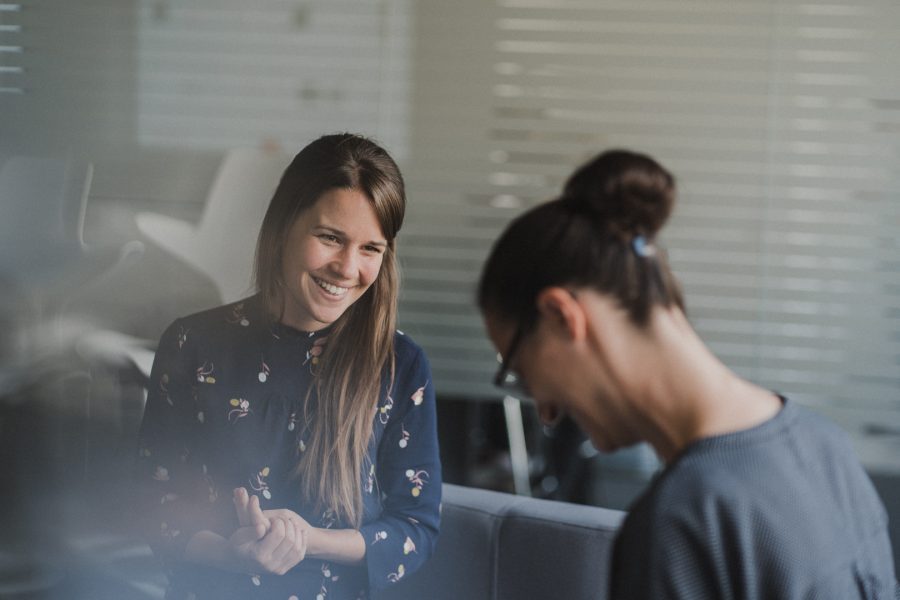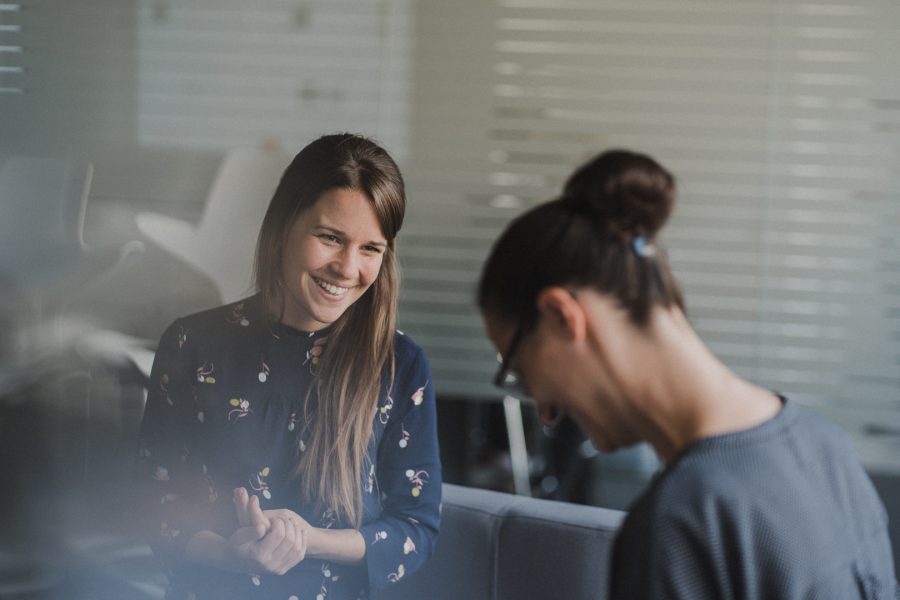 Fresh ideas through innovation management
How do you organise innovation in a large company?
Porsche Informatik has developed a structured means of access to innovation: here, a dedicated team takes care of the building up of expert knowledge on technology trends. In this interview, Team Leader Laura König tells us more about digital innovation management at Porsche Informatik.
What does the "Digital Innovation Management" team do?
We primarily work in the fields of Data Science, Artificial Intelligence and Augmented and Virtual Reality. Of course, wherever they might offer added value, we also make use of less exciting techniques such as data exploration and traditional statistics. Not every successful project has to be based on a neural network – although, of course, many of them do. The aim is to deploy these technologies to improve the efficiency of existing products and processes.
How can you bring innovation into a company?
With the Digital Innovation Management Team, we have a service facility within the company that is staffed by experts. We are idea generators and the point of contact for product teams. We support them in adopting new technology trends and incorporating them into Porsche Informatik products. Ideally, people come to us from other teams with an innovative idea, which we are then able to work on. Or we get invited to a team for a brainstorming session, examine their processes and look to see whether there are any possibly suitable innovations. There are two ways in which we implement new ideas: as an experiment or as a project.
What's the difference between an experiment and a project?
Experiment is the exploration of an idea. In terms of the implementation, we establish a timeframe, usually between 100 to 300 working hours. We work on a proof-of-concept in collaboration with the product team, the work itself is already tailored to a specific product. This means that the technology testing takes place directly on use cases. In doing so, we evaluate whether the technology is already sufficiently advanced to allow a successful outcome. If the experiment is successful, responsibility for the product is then transferred to the Porsche Informatik product team in the course of a project.
How exactly do you work on such an experiment?
A project manager and an expert always work together. They first clearly define the objectives, i.e. which milestones are to be achieved by when within the framework of the experiment. These objectives are developed together with the product teams and specialist departments to ensure that everything is heading in the right direction. Then we keep going in this manner until we've achieved our goal.
And how does this then become a project?
Experiments are the precursor to a project. In an ideal scenario, you analyse the outcome of the experiment and say: yes, cool, the technology is right, the product team and the specialist department are convinced by it and want to implement it as a project. First of all, a cost-benefit analysis is made. Then the respective department has to sign off on the hours and the budget has to be approved. In the case of a project, ongoing collaboration and coordination with the clients and the Porsche Informatik product teams is important. This is the only way we can ensure that the product meets expectations. The aim is for us to be able to hand the code over to our colleagues in the product team. They then deal with maintenance, support and further development; with us remaining at their side to offer support.
What projects have you carried out so far?
We are working on a number of different experiments, all with new ideas from the fields of Artificial Intelligence and Virtual and Augmented Reality. We are also currently working on a variety of application scenarios connected to image recognition. We have successfully completed two projects in collaboration with the University of Salzburg, which focussed on the further development of our practical data science methods. In general, the main focus primarily lies on use cases from the field of Big Data and the Porsche Holding Data Lake.
What can a Data Lake be used for?
The Data Lake is a central data platform, which enables our work in the fields of Data Science and Artificial Intelligence. If, for example, we are developing an image recognition module, the first step is to simply run it on a local computer. But by remaining there, it's not really that much use to the product teams. It has to be available and scalable at all times. The Data Lake enables us to process data in an automated and scalable fashion and to store large amounts of it. The Data Lake also provides a platform for working in a data protection compliant manner and with a clearly defined authorisation concept.
What have you done in the field of Augmented Reality?
One example would be the "Moon Augmented Reality" experiment. The company, Moon, provides sustainable, intelligent and data-driven energy solutions, such as charging stations. These charging stations come in different sizes. The largest is up to two metres tall, while the smallest is a box of about 40 cm. This often raises the question of where a dealer or private person has sufficient space in their house or building to place the device. It was always previously the case that employees went to the location, took photos of the garage on-site and then used an image editing programme to mount a picture of the charging station. The solution developed by us makes use of Augmented Reality. It works like this: you film your garage and see the charging station live. You can view it from all angles, walk around it and even take a look underneath to see where the wires come out. This can aid both visualising the installation and deciding where the cables will need to be laid. This looks very cool and makes planning much easier. Another great advantage is the fact that you don't have to download an app because you can do everything directly on the website.
What projects would you like to work on in the future?
In the near future, our focus will be on the issue of Data Governance. This involves the overall management of the availability, usability, integrity and security of the data used within a company. I'm also looking forward to further expanding the projects with the University of Salzburg.
What kind of people work in Digital Innovation Management? Do you look for certain qualifications?
The people we look for have a mathematical background and must be able to programme. Ideally, they already have a relevant background and might even have studied Data Science. Our team is actually quite diverse, it's probably fair to say most come from Data Science and Virtual or Mixed Reality. And of course, it's very helpful to be a good communicator and to enjoy engaging with people.
Thanks for the interview!