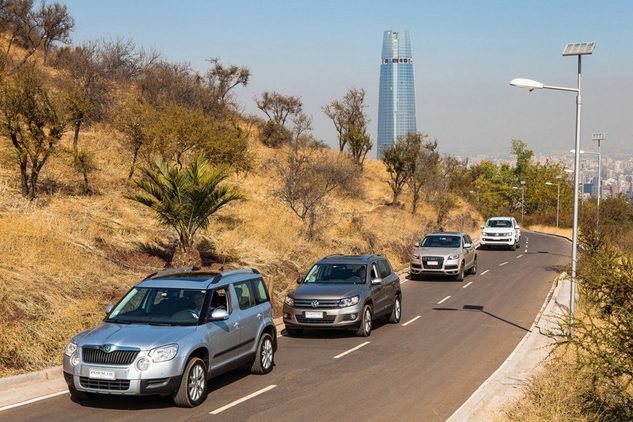 CROSS Start in Chile
Since 2013, the Porsche Holding has been represented in by the Porsche Chile SpA importer with the following brands: VW cars, VW commercial vehicles, Audi, Skoda, VW Bus & Trucks and MAN in Chile. The Porsche Inter Auto retail organisation has 4 dealership sites and 5 new vehicles sales points in Chile. The full dealership network of all brands in Chile comprises 66 sites across the whole country.
When Porsche Inter Auto Chile kicked off, the previous owner's dealer management system of over 20 years was taken over. Despite various adaptations, the system did not offer a current overview of the business situation to facilitate rapid corrective response when necessary. Deployment of the CROSS and SAP FI/CO standard systems was to be the remedy here as for the other country organisations of the Porsche Holding.
CROSS started as scheduled in Service on 1.7.2014. The employees in the company had to deal with a tremendous shift in working practices from their old system to CROSS. The start went smoothly thanks to the on-site consulting by CROSS specialists at all sites and the excellent preparation of the Porsche Chile staff. On 4.7.2014 CROSS was also successfully deployed for new and used vehicle sales.
Starting on the first day of deployment of the Sales and Service CROSS module, all business cases were output to SAP via the CROSS accounting interface. After migration of the accounting data from the  previous system, Porsche Inter Auto Chile accounting went live with SAP on 14.7.2014.
After approximately one year of project preparation and project deployment, close cooperation between staff in Austria and Chile, support by specialists from Croatia and Rumania as well as clear project organisation on both the principal and contractor side, the Porsche Holding retail in Chile was successfully integrated into the full Porsche Holding system.