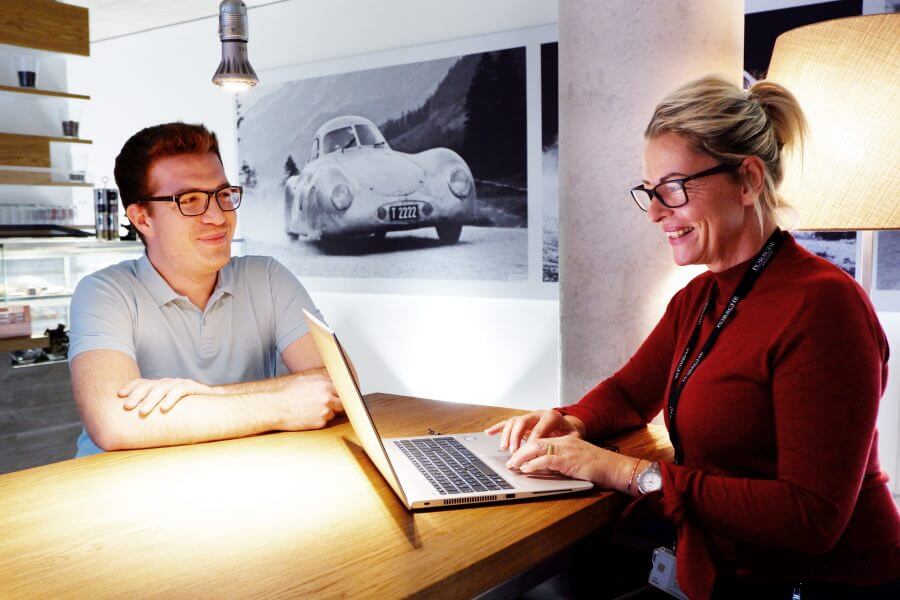 Learning how to manage from managers
International Management Trainee at Porsche Informatik
Klaus Griesebner studied Information Technology & Systems Management in Salzburg and Sweden. He is now completing a training programme at Porsche Holding Salzburg as an International Management Trainee – IT. In an interview with Michaela Alker, he explains how he is finding it, what he is working on in the final placement stage at Porsche Informatik, and what his plans are for the future.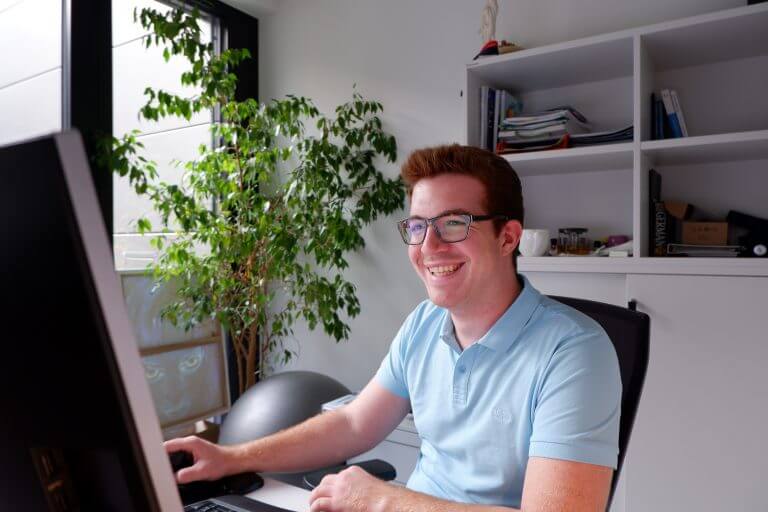 Michaela: Who is the trainee programme suitable for, and what exactly does a trainee do?
Klaus: The trainee programme is designed specifically for university graduates wishing to pursue a career in management. It is divided into three areas, with trainees spending six months in each one. IT management trainees spend time in three different divisions: Porsche Bank IT, IT Wholesale and Porsche Informatik
How did you become a trainee?
Trainee positions are advertised like normal vacancies and can be applied for in the same way. Candidates must have previous work experience, international experience and a master's degree.
I did my master's part-time, studying on weekends and working full-time as a developer alongside. I spent the final year of the course in Halmstad, Sweden. Thanks to a partnership between the two universities of applied sciences in Sweden and Salzburg, I was able to do a "double degree". In other words, I have a degree from both universities.
During my studies in Sweden, I was searching for job vacancies on a trainee portal when I came across the Porsche Holding website. The application deadline had actually passed at the time. But I was lucky, as it was extended by a month.
The main difference in comparison to a normal job ad is that the candidate has to include a video in their application – the actual content is up to them. After putting some thought into it, I eventually decided to film a creative summary of my time in Sweden. It worked and my application was successful.
Talk me through the trainee programme.
You spend time in three different subsidiaries of the group, switching every six months. This means you're constantly learning new things, which makes it both challenging and exciting at the same time.
Porsche Informatik is now my third and final placement on this training programme – and the only one that lets the trainee decide the area in which they want to complete their training. I chose infrastructure, because this area is still "unexplored territory" for me in a work sense, and I also believe it harbours great potential.
Are there any differences between the two preceding positions and Porsche Informatik?
Yes, a few. Such as the atmosphere in the workplace. You're on first-name terms with everyone, even the managers. It's all just a bit more laid back. And even on my first day at work, everything was already incredibly well structured.
What I noticed in particular is that the people at Porsche Informatik are all very helpful and everyone supports each other. Even when there's a lot going on and everyone is under pressure, I always get the help I need. It's probably the service-provider mentality shining through. (laughs) We simply support each other and are there for one another. That's something you can really feel.

What specifically are you doing here at Porsche Informatik?
In all three placements, there are special roles for trainees. At Porsche Informatik, I've been able to take on a project myself, which is something I was very keen to do.
I'm the project manager for Digital Workplace (DWP) Phase 3. This means that I'm responsible for the roll-out of the DWP in 22 partner countries, ranging from Serbia to Singapore. In addition to the technical challenge, I also love the cultural diversity that the role offers.
What has been your biggest challenge so far?
The schedule is very tight. The 'global' roll-out needs to be completed by the beginning of 2020. This means we have to roll out some countries simultaneously. Besides entailing tremendous organisational effort, this also calls for a great deal of skill, energy and effort from a technical point of view.
How often do you speak to the other trainees? How many trainees are there in total?
A new wave of trainees start every year, with a total of around 15 people in sales, finance and IT. But only three of them are IT trainees.
There are six training modules on this programme, during which we learn about the different organisational units of the divisions and cover a wide variety of topics, such as staff management and mentoring. The HR department arranges for us to get together every three months for two days of workshops, team building and sharing experiences.
But we also meet up in between for lunch and to talk about how we're getting on. We have our own mentor in HR, who we regularly report back to on matters such as what we liked or didn't like so much in an organisational unit.
What development opportunities are open to you here?
It is generally said that if you do well during the different placements, you'll have every opportunity to progress within the group. I've already received some very positive feedback, so I must be doing something right! (laughs)
Where would you like to be in five years' time?
Project management is a great springboard to becoming a manager further down the line. As a trainee, you are always learning directly from a divisional manager during the different placements. You therefore spend 18 months getting to know the working methods of three different managers, so you take a great deal away with you from this time. So I think it's quite realistic to imagine running my own department in five years' time.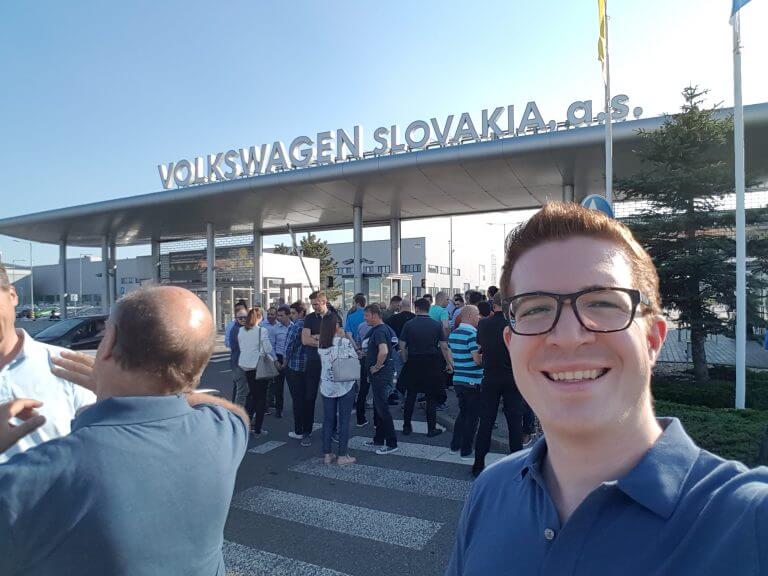 What are your plans for the future?
I'd like to spend some time abroad. Maybe Spain, because of the high standard of living there, or even Scandinavia. When I lived in Sweden for a while, I was impressed and inspired by how kind the people were. Social interaction there is based on politeness and respect – this was a wonderful thing to experience.
Have you already worked abroad for Porsche Holding?
Yes. In Barcelona, Kiev, Bratislava and Berlin. And I'll be visiting some more countries soon due to the roll-out. Kiev in the Ukraine has been the most exciting so far. It's a completely open-minded and thriving city. The people there are welcoming and curious, and you can really feel the undercurrent of progress and ambition.
Thank you very much for the entertaining and interesting conversation. All the best for the future!