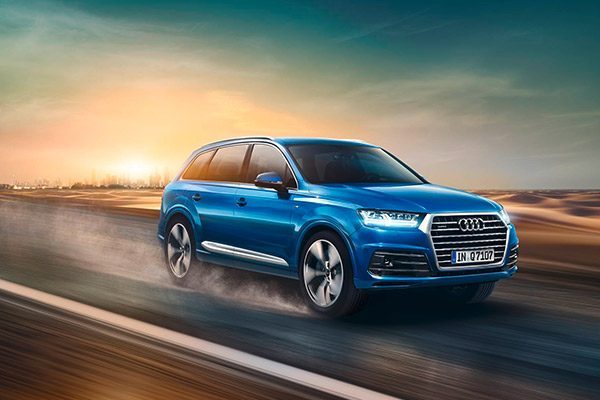 Standardised but individually adaptable website for the dealerships incl. rating function
Autohaus
"Autohaus"– the car dealership Internet presence: This is a standardised, professional online presence for car dealerships, meeting the corporate design specifications of the concerned brand, whilst leaving room for the individual presentation of each company.
Brand information on products is always absolutely up-to-date in Autohaus thanks to content sharing. Das WeltAuto, Car Configurator, New Vehicle. Immediately available and Special Offers are integrated into the solution; thereby all offers are always available on the dealer website without any manual input.
CarAdvisor
CarAdvisor is an online rating platform that allows customers to give feedback on dealerships as well as optional equipment for the car models of our Group's brands.
After buying a vehicle or visiting a repair shop, the dealership invites the customer by email to rate the service in a quick and straightforward way (verified evaluation). Alternatively, customers can log in via the carLOG customer portal and rate a dealership independently of a linked appointment as well.
These ratings are also displayed on the Das WeltAuto used-vehicle portal as well as the dealer and brand websites.
The ratings for optional equipment appear in the Car Configurators of the respective brands.
Transparency in sales and service leads to greater customer loyalty and enhances the reputation of the dealerships. CarAdvisor simplifies the customer journey, thereby taking a further step towards a digital future.
Starting in 2018, CarAdvisor is also the official customer satisfaction tool for sales and service at the Volkswagen, Audi, Volkswagen Commercial Vehicles, SEAT & ŠKODA brands on the Austrian market. The back end of the application offers comprehensive administration and analysis functions are available to importers.